Wheelchair Accessible Restroom Trailer ADA+2
Restroom Trailers start at $1,000
100% Wheelchair Accessabile – ADA compliant
Self-Closing Faucet With Front Push Operation
Ceramic China Bowl Toilet With Motion Sensor Flushing
Toilet Paper Holder &  Paper Towel Dispenser
Mar-Resistant Laminated Interior Walls & Shatter Proof Mirror
36"W Entry Door + Interior & Exterior Turning Radius
Stainless Steel Hand Rails & Grab Bars
LED Porch Light & Occupancy Indicator Light
Fresh Water Hook-Up & Waste Tank Level
Ceramic China Bowl Toilet, Waste Basket & Non-Skid Rubber Floor
Wall Mounted Thermostat & Roof Heat Strip
Luxury Restroom Trailer from
VIP Restrooms?
Our Trailer ADA+2 is 100% wheelchair accessbible
Professional Customer Service
Our team is fully professional & dedicated to help with your sanitation needs
The quiality of our bathroom trailers will be highly appreciated at your event
Accessible Restroom Trailers
Our ADA+2 Luxury Restroom trailer was made to satisfy all necessary needs of disabled users at your event. In fact, all our UltraLav ADA Restroom Trailers exceed ADA Requirements which are by the American Disabilities Act (ADA). The big difference is in not just being ADA accessible as some of the other restrooms trailers on the market, but also ADA compliant. All additional equipment you need such as ramp or railing is self-contained
Your hassle-free experience is also secured by a unique lowering system powered by hydraulics. All you need to do is to press a button and the whole trailer lowers to the ground quietly and makes ramps for you. Therefore, there is no need for other storage units or tow vehicles.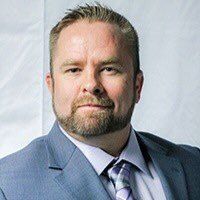 Get a Free Quote
Hi I'm Mike and I'm ready to talk about your portable sanitation needs. Fill our this simple form and someone from my team will get back to you with a custom quote!
Our Restroom Trailers Pricing Starts at $1,000
Do you have a lower Budget? See our more affordable portable units:
Flushing Portable Toilets
Get Restroom Rental Prices