3-Stall UltraLav Restroom Trailer
Restroom Trailers start at $1,000
Modern Restroom Trailer With 3 Stalls
Toilet Paper Holder &  Paper Towel Dispenser
Up to 1,300 Flushes Possible
LED Porch Light & Occupancy Indicator Light
Full Fresh-Water Flushing Toilets
3" Quick Connect Waste Tank Access Valve
Auto Flush Ceramic China Urinal in Men's Restroom
Built-In Air Supply & Air Return In Ceiling
Sanitary Supply Receptacle in Women's Restroom
Wall Mounted Thermostat & Roof Heat Strip
Luxury Restroom Trailer from
VIP Restrooms?
Beautifully Looking Restrooms
UltraLav is the Nr. 1 in the design of portable restroom trailers for your event
Professional Customer Service
Our team is fully professional & dedicated to help with your sanitation needs
The quiality of our bathroom trailers will be highly appreciated at your event
3-Stall UltraLav Restroom Trailer
3-Stall UltraLav restroom trailer is also available as the portable shower trailer offering a 100% clean and private shower experience for your guests at a wedding, bbq party, sport event, festival, and more! Both versions of the 3-Stall UltraLav product offer excellent quality accompanied by high-quality materials and very easy maintenance – the toilets can be flushed up to 1,300 times!
We highly recommend using UltraLav portable restroom trailers for your events of all type and provide maximal comfort for your guests and improve the overall experience with your as a host!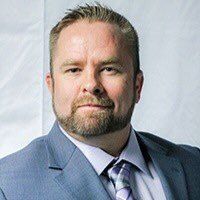 Get a Free Quote
Hi I'm Mike and I'm ready to talk about your portable sanitation needs. Fill our this simple form and someone from my team will get back to you with a custom quote!
Our Restroom Trailers Pricing Starts at $1,000
Do you have a lower Budget? See our more affordable portable units:
Flushing Portable Toilets
Get Restroom Rental Prices