4-Stall NuConcepts Majectic Restroom Trailer
Restroom Trailers start at $1,000
Easy Restroom Maintenance + Advanced Durability
Beautifully Curved Countertops Below Glass Mirror
LED Celiling & Exterior Lights
Impressive Ceiling Made From Aluminium
Flushing Toilets (made from porcelain) 
Luxury Restroom Trailer from
VIP Restrooms?
Most Innovative Restrooms
Nuconcept Portable Restrooms are Nr. 1 in both innovation and design
Professional Customer Service
Our team is fully professional & dedicated to help with your sanitation needs
The quality of our Nuconcept trailers will be highly appreciated at your event
4-Stall Nuconcept Restroom Trailer
All Nuconcept Restroom Trailers are made in the US. In the past decades, the firm became a global leader in the production of highly effective, luxury bathroom trailers. 4-Stall Trailer has built-in air conditioning, vinyl floor, aluminium ceiling with LED lights, wide mirror and is constructed from fibreglass. It's also powered by 60-watt solar panels and can be connected to city water connections.
Its special vinyl floor uses an antibacterial technology, is super easy to clean thanks to specially developed surface adjustments, and looks just beautiful! This product is ready to impress your guest at the most special parties across the country!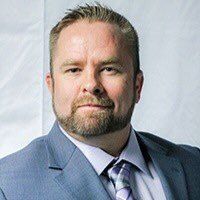 Get a Free Quote
Hi I'm Mike and I'm ready to talk about your portable sanitation needs. Fill our this simple form and someone from my team will get back to you with a custom quote!
Our Restroom Trailers Pricing Starts at $1,000
Do you have a lower Budget? See our more affordable portable units:
Flushing Portable Toilets
Get Restroom Rental Prices