10-Stall Satellite Suites Restroom Trailer
Restroom Trailers start at $1,000
Air Conditioning and Heating
Luxury Spacious 10 Stalls for Maximal Privacy
Separate Climate Control for Men's and Women's Part of the Trailer
Men & Women Entry Door (100% Privacy)
Urinal for Men in the Men's Part of Restroom Trailer
Stainless Steel Hand Rails & Grab Bars & LED Indicators
Requires Water and Electrical Hookups
Luxury Restroom Trailer from
VIP Restrooms?
Our trailers are designed for a smooth clean restroom experience.
Proffesinal Customer Service
Our team is fully professional & dedicated to help with your sanitation needs
The quiality of our bathroom trailers will be highly appreciated at your event
Our 8-Stall Portable Restroom Trailers are divided into men's and women's parts with a total amount of 8 stalls. Thanks to the product's luxury character (which can be seen mainly in the interior), these restroom trailers are a perfect choice for an event or party at which the organizers want to impress their guests. Everything in 8-Stall Restroom Trailers was designed with the words "fresh" and "clean" in mind.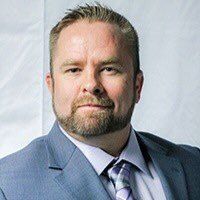 Get a Free Quote
Hi I'm Mike and I'm ready to talk about your portable sanitation needs. Fill our this simple form and someone from my team will get back to you with a custom quote!
Our Restroom Trailers Pricing Starts at $1,000
Do you have a lower Budget? See our more affordable portable units:
Flushing Portable Toilets
Get Restroom Rental Prices