Ultra LAV 2 Stall Restroom Trailer
Restroom Trailers start at $1,000
Self-Closing Faucet (Sink)
Ceramic China Bowl Toilet With Pedal Flush Toilet
Toilet Paper Holder &  Paper Towel Dispenser
Men & Women Entry Door (100% Privacy)
Urinal for Men in the Men's Part of Restroom Trailer
Stainless Steel Hand Rails & Grab Bars & LED Indicators
Fresh Water Hook-Up & Waste Tank Level
Ceramic China Bowl Toilet, Waste Basket & Non-Skid Rubber Floor
Wall Mounted Thermostat & Ceiling With Built In Air Supply & Air Return
Luxury Restroom Trailer from
VIP Restrooms?
Our trailers are designed for a smooth clean restroom experience.
Professional Customer Service
Our team is fully professional & dedicated to help with your sanitation needs
The quiality of our bathroom trailers will be highly appreciated at your event
The UltraLav 2-Stall restroom trailers are some of our most popular products at VIP Restrooms. These units are often used for various events such as weddings & parties. Since these restrooms are comparable to the comfort you have at your home bathroom with clean white stalls, 2-Stall Restroom Trailers will represent you on high level at your event. Also, with about 900 flushes, our restrooms are also suitable for larger events such as concerts or as VIP Restrooms at sports events.
Both the exterior & interior of the 2-Stall Restrooms Trailer offer a luxury experience. They will appreciate the roomy space inside as well as a nice countertop and sink, soap dispensers, and awesome mirrors. LED Indicators will avoid any faux-paux your guests might have been afraid of with standard porta potties.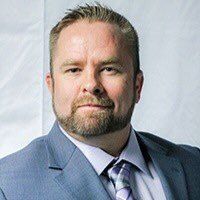 Get a Free Quote
Hi I'm Mike and I'm ready to talk about your portable sanitation needs. Fill our this simple form and someone from my team will get back to you with a custom quote!
Our Restroom Trailers Pricing Starts at $1,000
Do you have a lower Budget? See our more affordable portable units:
Flushing Portable Toilets
Get Restroom Rental Prices