Uses of Portable Toilet Technology
Today's portable toilets, often times called porta-potties, are marvels of modern ingenuity, simplicity and convenience. Portable toilets are easy to rent, convenient for customers, safe for the environment, and provide legal and ethical means to dispose of human waste when onsite restrooms are lacking in function or capacity. Famous with construction sites and high school pranksters, the modern porta-potty is a device that is both useful and inexpensive. Whether you are planning a large special event or managing a construction site, you may find yourself in need of portable sanitation services. Let's go over some of the common uses for portable toilets.
Construction Sites
Among the dirt, raw materials, and heavy equipment you are sure to see a porta-potty on a construction site. Having portable toilets at a construction site benefits the project by providing convenient access to restrooms for workers while also preventing the contamination of the site itself. This protects the construction company from liability and helps to ensure that the project schedule can be met. Workers who have access to clean and convenient bathroom facilities will also perform better. In addition to this, many construction sites are situated in remote areas where access to restrooms can be limited or nonexistent.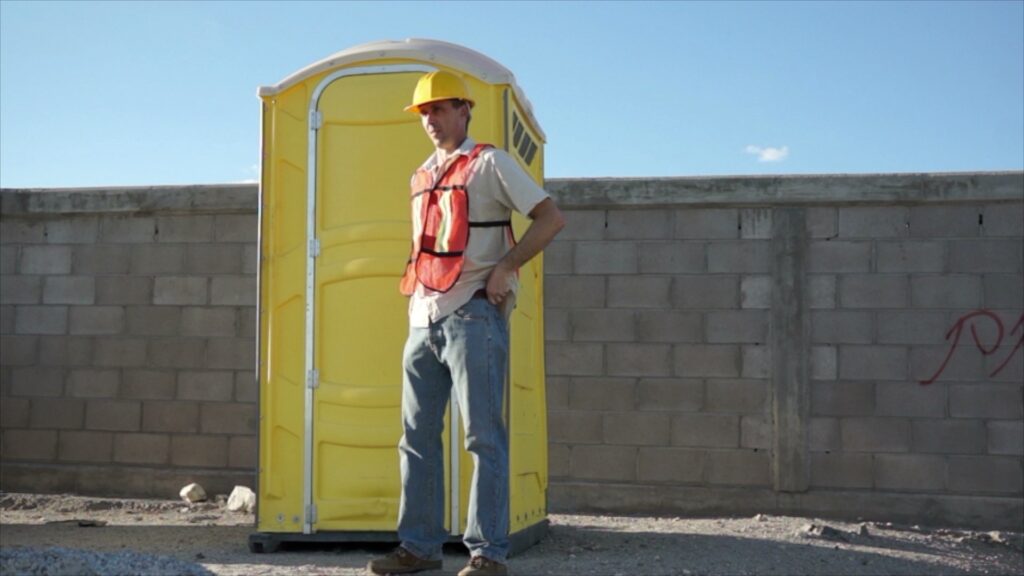 Movie Sets
Have you ever thought about where movie production crews use the restroom when filming movies in remote locations? While many celebrities can enjoy the comfort using a personal restroom within their lavish trailers, porta-potties are often the only choice for many crew members. This solves the problem of movie set sanitation and helps the production crew return the filming location to a pre-disturbed condition once the job is complete. This also avoids the potential environmental and health impacts of not having adequate sanitation nearby.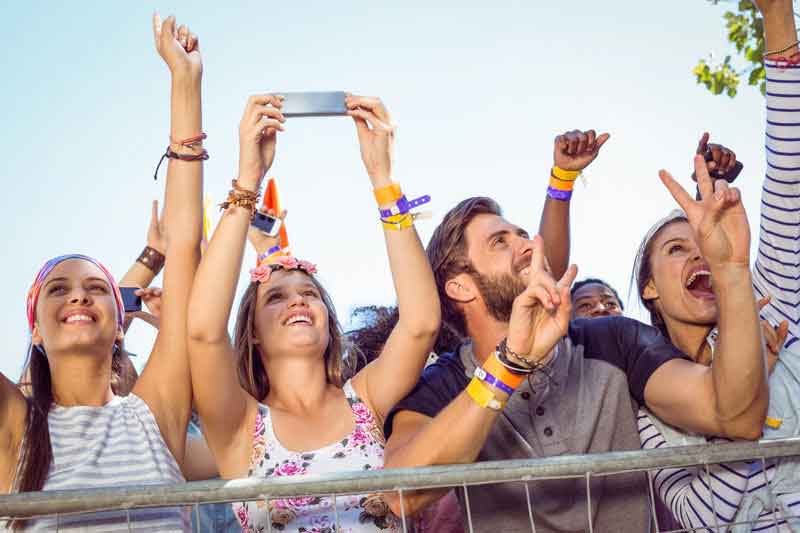 Natural Disasters
With natural disasters (such as floods, hurricanes, forest fires etc) access to traditional restroom facilities may become scarce. This can be both through the destruction of the restroom facilities itself as well as the loss or shutdown of the accompanying septic/sewer infrastructure. In addition to this, when disaster victims have to be relocated to a shelter facility, onsite restrooms may be inadequate to handle the sudden influx of people. In either case, porta-potties are often called in by emergency managers or relief personnel to help start the recovery process. When disaster victims have lost everything they will need quick access to the necessities, including access to clean and sanitary toilets.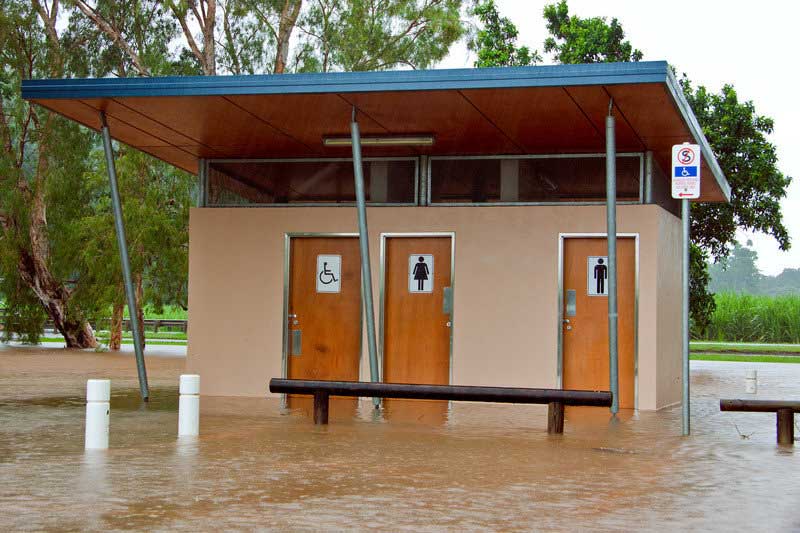 Special Events
Special events, such as large weddings, festivals, or concerts, bring a lot of people together to share in the excitement of the moment. When this happens, portable toilet facilities are often needed to supplement the existing restrooms, if they exist at all. Without access to toilets, a happy crowd can quickly become an angry one. Event planners understand the need for adequate restrooms and often choose porta-potties as the means for meeting the needs of the event's guests.
Bycycle Races/Marathons
Portable toilets are often needed whenever long distance races are held. This is especially true when the races take place in remote or rural locations. Race planners usually strategically place porta-potties at many locations along the race route as well as where crowds tend to congregate. Local restrooms, if they are even available, may not be adequate to accommodate, marathoners and cyclists. Even if local businesses are willing to cater to the needs of the racers and the crowd, the facility may become overwhelmed or the lines to use them could become lengthy. Porta-potties are seen as an asset as they most certainly help to make the race a success.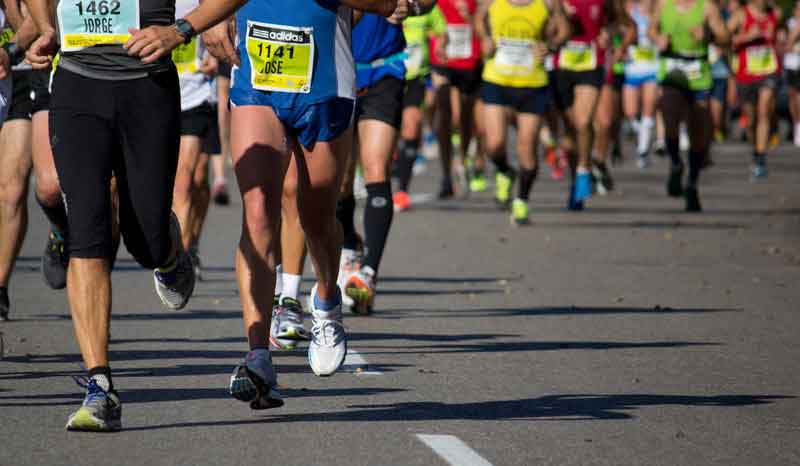 Trail Heads/Camp Grounds
Hiking and camping are very popular in the United States. Nature's beauty, the fresh air, and the experience of being outdoors is something millions of people enjoy annually. However, without local access to convenient restrooms, these natural resources can quickly become destroyed by over use and contamination. Many popular trailheads and campgrounds have permanent facilities for their patrons however a large portion of sites tend to lack any facilities at all. When places become especially popular, portable toilets are usually brought in to help foster a clean and sanitary natural environment. Even less popular locations could benefit from a porta-potty .
Real Estate
Real estate agents and home builders like to show homes to potential buyers in order to entice them into making a purchase. Sometimes the homes are being offer for sale won't have utilities turned on or are in disrepair. In this case, a porta-potty can be brought in temporarily to help satisfy customers during an open house or a crowded real estate auction. In the case of home builders, they often have a set of model homes that are used to showcase the range of products that they are offering for sale. The many guests that come to the model homes (as well as the agents who work there) will likely need access to toilets. Many builders prefer to use porta-potties for their guests rather than letting the customers uses the toilets within the homes. This is to ensure sanitary conditions while preserving a clean and attractive environment within the model home.
Events and occasions for the use of porta potty technology
Porta potties can be used for a verity of occasions. From weddings to construction sites and much more. The following events and occations are typically know for housing a portable toilet rental.
Construction Sites
Movie Sets
Natural Disasters
Special Events
Bycycle Races/Marathons
Camp Grounds
Real Estate.
Weddings
Construction Job Sites,
Disaster Clean Ups
Concert & Festival Venues
Race Track Events.
Party or BBQ